Description
Alat Pengukur Suhu Lutron PTM-816 adalah sebuah perangkat alat ukur yang dapat digunakan untuk memudahkan pengguna dalam mengukur suhu. Alat pengukur suhu Lutron PTM-816 ini sudah mendukung fitu dari C ke F.
Namun Perangkat Alat Pengukur Suhu Lutron PTM-816 ini sudah DISCONTINUED atau sudah tidak kami support lagi. Sebagai pengganti dari alat ini Anda bisa menggunakan Alat Ukur Termometer HANNA INSTRUMENT HI93501NS untuk melakukan pengukuran kecepatan angin.
Alat Ukur Termometer HANNA INSTRUMENT HI93501NS adalah perangkat ukur yang digunakan untuk melakukan pengukuran suhu suatu ruang. Alat ini dapat dipakai atau diaplikasikan dengan sangat mudah dan juga nyaman. Termometer ini dilengkapi dengan sebuah layar LCD yang cukup besar sehingga mampu menampilkan hasil pengukuran dengan jelas dan juga tepat.
Waktu respon yang dimiliki perangkat ini sangat cepat sehingga para pengguna dapat dengan efektif menyelesaikan pekerjaannya. Biasanya perangkat ini digunakan untuk kalangan industri ataupun kalangan peleniti untuk keperluan penelitian. Piranti ukur ini memiliki sebuah desain atau bentuk yang portabel serta kompak, sehingga anda akan mudah untuk membawa dan juga menyimpannya.
Untuk Informasi lebih lanjut mengenai Alat Ukur Termometer HANNA INSTRUMENT HI93501NS Anda bisa membukanya melalui link disini.
Fitur Alat Pengukur Suhu Lutron PTM-816 :
Bright LCD display.
Microprocessor circuit ensures high accuracy and provides special functions and features.
Auto power off saves battery life.
Operates from 4 x UM4/AAA batteries.
Durable, long-lasting components, enclosed in strong, compact ABS-plastic housing.

IP67 rated, water proof and protection.
Bergerak dibidang distributor, kami UkurdanUji Berusaha semaksimal mungkin menyediakan alat ukur terbaik diberbagai jenis dan macam alat-alat ukur baik digital maupun yang masih analog.
Bagi pemesanan langsung saja kontak kami melalui website yang satu ini. Baik email dan telepon, pesan atau whatsapp, atau bisa langsung saja datang ke alamat kantor kami. Kami akan merespon sebaik dan secepat-cepatnya.
Brand
Lutron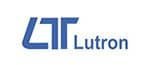 SPESIFIKASI
Spesifikasi Waterproof Thermometer PTM-816 :
Cooperate with the type K Temp. probe.
Range : -50 to 230 oC x 0.1 oC.
Unit : oC, oF. internal adjustment.
Meter with the probe, all in 1, easy operation.
Hold function to freeze display value.
Build in reverse display button.
IP-67 Water resistance, heavy duty.
DC 1.5V battery ( UM-4, AAA ) x 4.